Published News » Industry
United Corporate Coach specialize in reliable ground transportation in the Greater Boston Area.

Make your online reservation now. Whether you need car service in NY, manhattan,queens, brooklyn,or Airport.

FRENCH food and beverage group Danone will invest 2.6 billion yuan (US$417 million) in two deals to strengthen its presence in China and tap the huge market potential.

Prominent Achiever Ltd, 51 percent owned by China's state-owned agricultural and food company COFCO and 49 percent by Danone, will acquire 8.3 percent in China's largest dairy producer Mengniu Dairy Co from COFCO, according to a

Breeders, sellers and suppliers face tough times

Losses of poultry-related enterprises nationwide have exceeded 10 billion yuan ($1.6 billion) since the first case of H7N9 bird flu was discovered, according to the National Poultry Industry Association.

With all live poultry stands shut down in regions with H7N9 cases since early this month, poultry breeders, suppliers and sellers are facing

Retailers in China have withdrawn a foreign brand of infant milk formula from shelves following a media scare over its safety.

The Chinese partner of Hero Group, a major Swiss baby formula manufacturer, has been accused of deliberately mislabeling milk powder, and a senior employee has been detained, officials said.

Authorities in Suzhou, where the partner company Xile Lier is based, said t

Call for chinese govt to help firms expand business, investment and reputation overseas

China should introduce legislation to help overseas investment by Chinese companies, as an increasing number extend their global footprint, a national legislator has said.

Nurturing domestic multinational corporations should be a "national strategy", and the government should provide a one-stop service t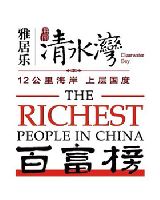 CHINESE consumers continue to make a significant contribution to the wealth of the world's top luxury tycoons, according to a Hurun Research Institute report released yesterday.

The average wealth of the people on the Hurun Luxury Tycoon Rich List is double that of Hurun's global rich list, with the combined assets of the 33 wealthiest people in the luxury industry totalling US$289 billion, Hu

Villagers on the northern outskirts of Beijing prosper by swapping fruit trees for colored silk

The small village of Hongmiao in the Huairou district on the northern outskirts of Beijing is known as the "Lantern Village", as it is famous for making traditional Chinese lanterns. Farmers in the village, many of them women, were hard at work making red lanterns in the run-up to Spring Festival.