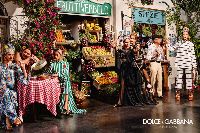 Global luxury brands are trying very hard to conquer the Chinese market, fit in the local culture and engage with the consumers and their ever-changing behaviours. While some brands appear to be succeeding in creating a real conversation with their audience, some others are struggling to understand the local culture.

Gucci and Alessandro Michele's story of success

A successful example comes from Gucci, that fuelled the expression of its brand identity in a slightly traditional way, by curating an art exhibition in Beijing's art district 798, together with the high-end fashion publication A Magazine Curated By. Luxury fashion houses are no strangers to the art world, and this is becoming increasingly so in China. When Alessandro Michele took the role of Gucci's creative director in 2015, he gave the brand a more artistic, makeover. He was also responsible for the Chinese-inspired Gucci Tian pattern as well as Gucci Gram, an online collaboration with emerging contemporary artists from around the world. Last year, the Gucci Gram Tian campaign spotlighted photographers and illustrators in China, including the late Beijing-based photographer Ren Hang (R.I.P.) and Guangzhou-based artist Cao Fei. In 2015, Ren helped Gucci shoot a series of photos that were exhibited online with many other talented photographers and visual artists around the world. The brand said Ren's photograph was successful in communicating the essence of the collection by combining human bodies, natural views and objects of desire "in the most deliciously confusing way." While Gucci showed the capability to understand the local mood, other brands have failed. Most notably Victoria's Secret and Dolce & Gabbana.

Dolce & Gabbana and their stubborn idiocy
Differently from Gucci, Dolce & Gabbana decided to take on a more "aggressive" communication approach. Last year, Dolce & Gabbana caused a stir by sending its Asian models down the runway dressed as stereotypical "Chinese tourists" wearing qipaos and carrying cameras or a mobile phone to reference their propensity for taking photos. Not satisfied with it, D&G again casted models of Asian descent as Chinese tourists for their 2016 spring campaign ads. "The Chinese" are seen throughout the images reading Sicilian travel books, taking selfies with "locals" as they are so described on the brand's Facebook and carrying shopping bags.

This year, Dolce & Gabbana they double the disaster. The controversy stems from a series of photos tagged DGLovesChina posted on the brand's official account on Chinese social network Weibo. Shot by photography team Morelli Brothers, the collection of photos shows several models wearing high-end fashion gowns pose themselves in Beijing's centuries-old hutongs and famous tourist attractions such as Tiananmen Square, next to ordinary people such as tourists as well as taxi and pedicab drivers.The marketing campaign is part of the brand's attempt to localise itself to cater to Chinese consumers. D&G has launched similar campaigns in Hong Kong and Japan, in which models were seen against relatively fancier backgrounds with skyscrapers and flashing neon billboards.